Sanderson Everly Roman Blinds and Pelmets
Tuesday, 28 September 2021 | Admin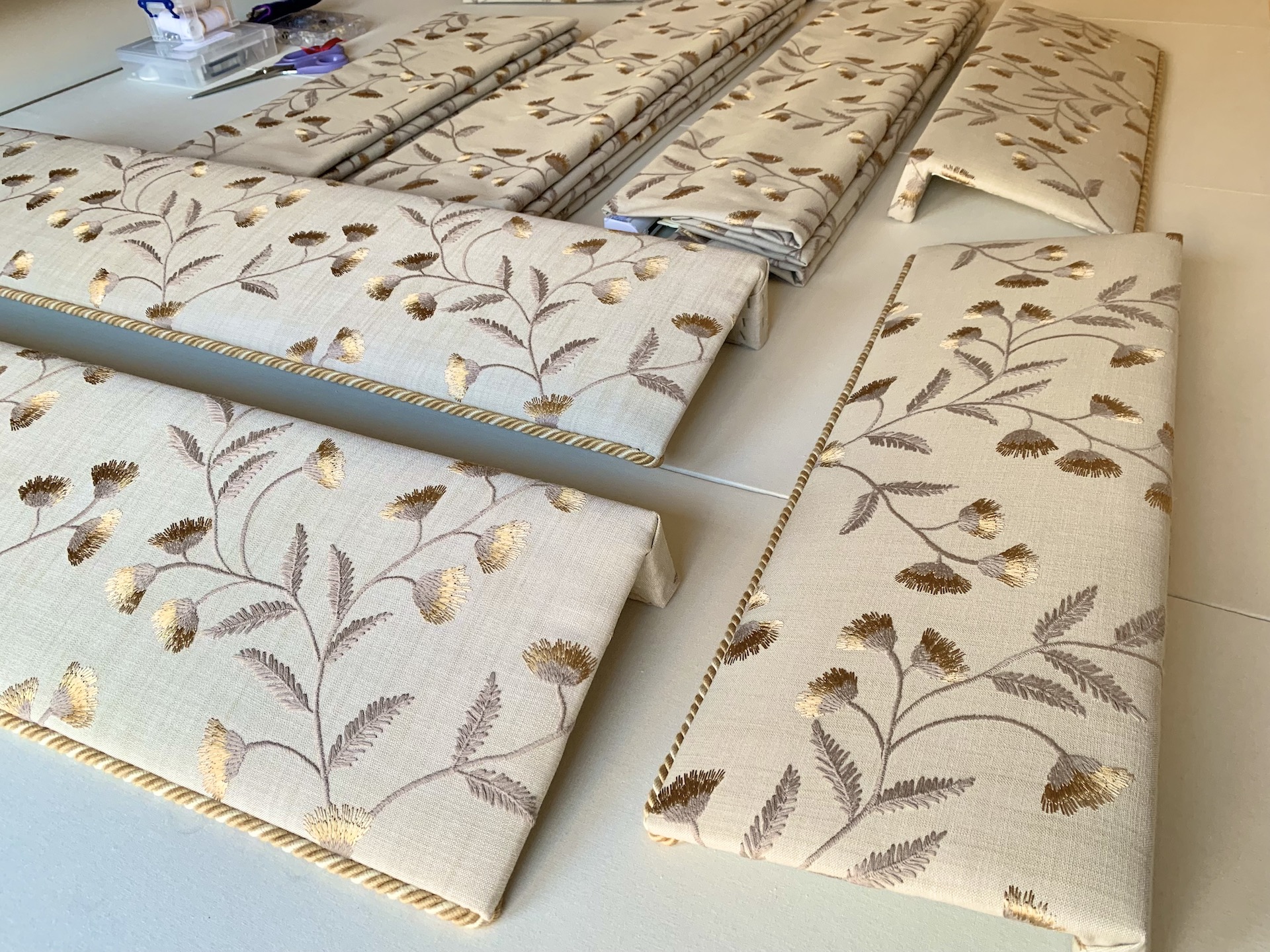 Four Roman Blinds in Sanderson Everly with matching Pelmets trimmed with a smart co-ordinating braid from Troynorth. Embroidered fabrics have a luxurious quality giving even simple designs depth and interest. They can be expensive, but we think this one is a real winner and really punches above its weight.
Adding a braid to a pelmet, or perhaps a decorative trim to the bottom edge of a Roman Blind, is well worth considering because they can dramatically enhance the look of your project and really raise it up a level or two.
Another way to achieve a similar impact is to add side panels to a Roman Blind, maybe a 10cm wide panel on each side of a 120cm wide Roman Blind for example. This gives enless creative opportunities to design a very stylish look, though bear in mind that a slightly subtle approach can often look best.
Braids, trims and panels can also be added to Curtains as well of course, with similarly enhancing effect.