Recently installed made to measure Curtains and Roman Blinds
Sunday, 16 January 2022 | Admin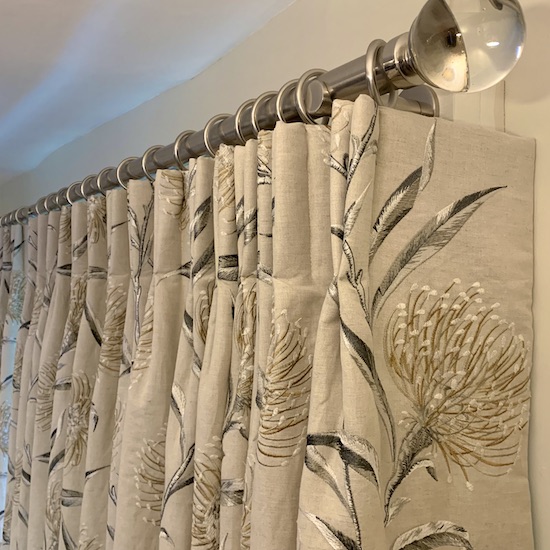 Recently installed made to measure Curtains and Roman Blinds
Completed projects included a stunning embroidered fabric and some interesting fitting challenges. The photo above shows the Sanderson Catherinae Hay embroidered fabric we used to make two pairs of interlined curtains with a double pinch pleat heading for the lounge in a period property. One of the windows needed an 18cm pole projection from the wall so the curtains would clear a lovely old wooden seat built under the window. The photographs below show the answer we came up with. We considered extendable brackets from the Bradley Collection but the client chose to have Neo stainless steel effect metal poles with clear glass ball finials. The Neo brackets project 10cm so we needed an additional 8cm for which we used a full length 4cm wooden batten with additional short angled sections for the brackets. When filled and painted the same colour (and paint) as the walls, the 18cm projection was achieved very neatly without any ungainly or unattractive batten work.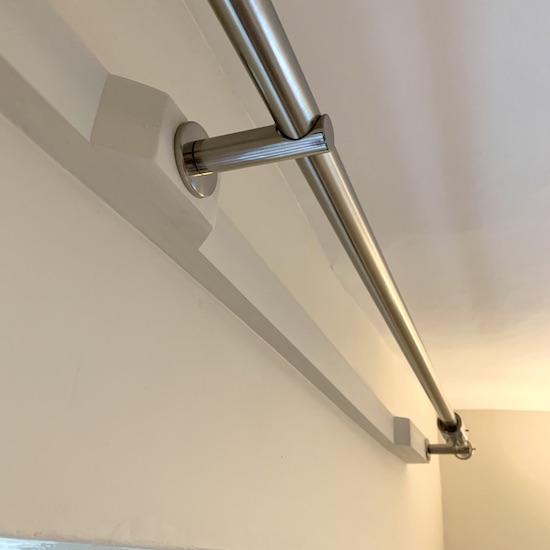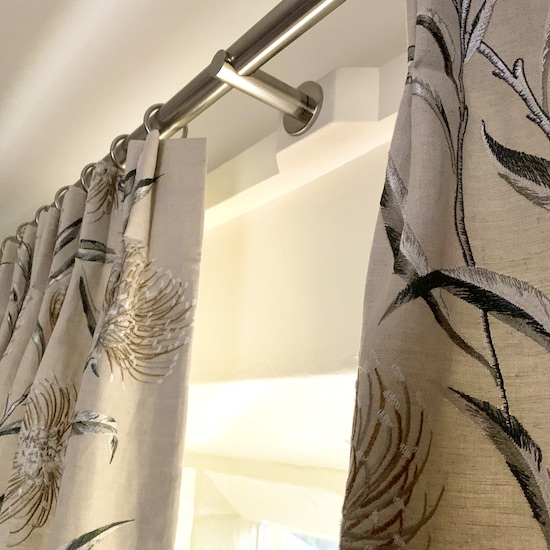 The second window in the room had only a few centimetre gap between the architrave and the ceiling and beams either side, so the solution here was a pole with recess brackets allowing the top of the curtain to sit just above the architrave thus covering the whole of the window.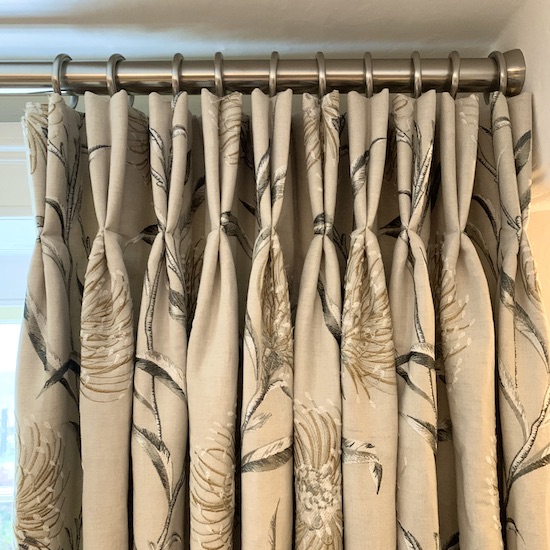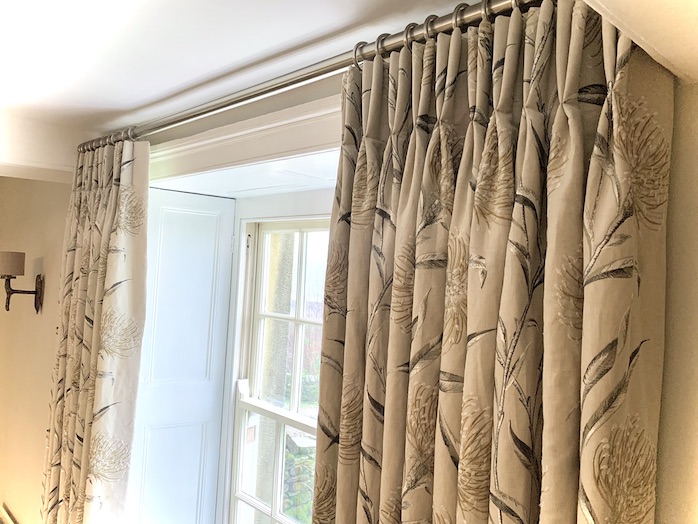 We used the same Neo pole in one of the bedrooms, this time with the glass teardrop final, to hang interlined curtains made with Colefax and Fowler Amelie and a Roman Blind fitted high above the other window to maximise light and the view.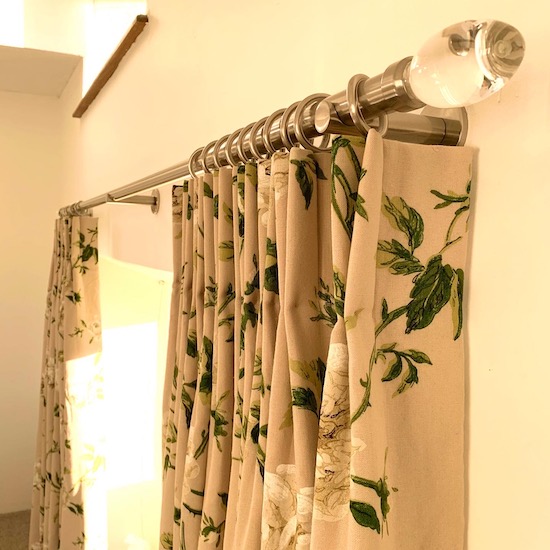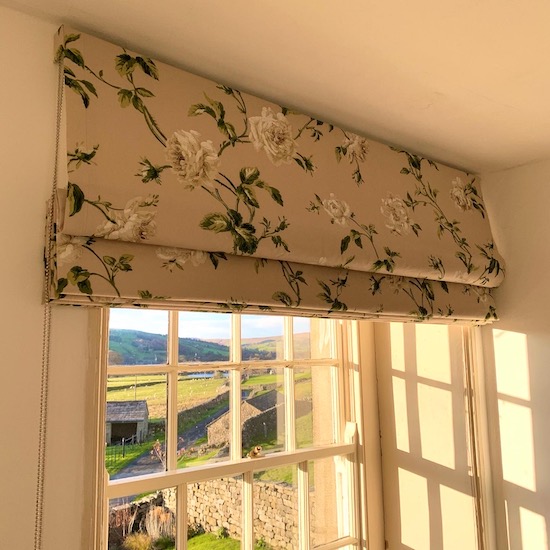 The Hallis Hudson Neo curtain poles are the metal poles we fit most frequently. When used with the cylinder brackets they look extremely smart and are excellent value for money, they really punch above their weight and don't look out of place in very expensive properties. There is a good choice of finials and we recently used the oak finials in a newly built property that looked stylish alongside the smart new oak doors.