Pattern Placement for Roman Blinds and Curtains
Sunday, 14 November 2021 | Admin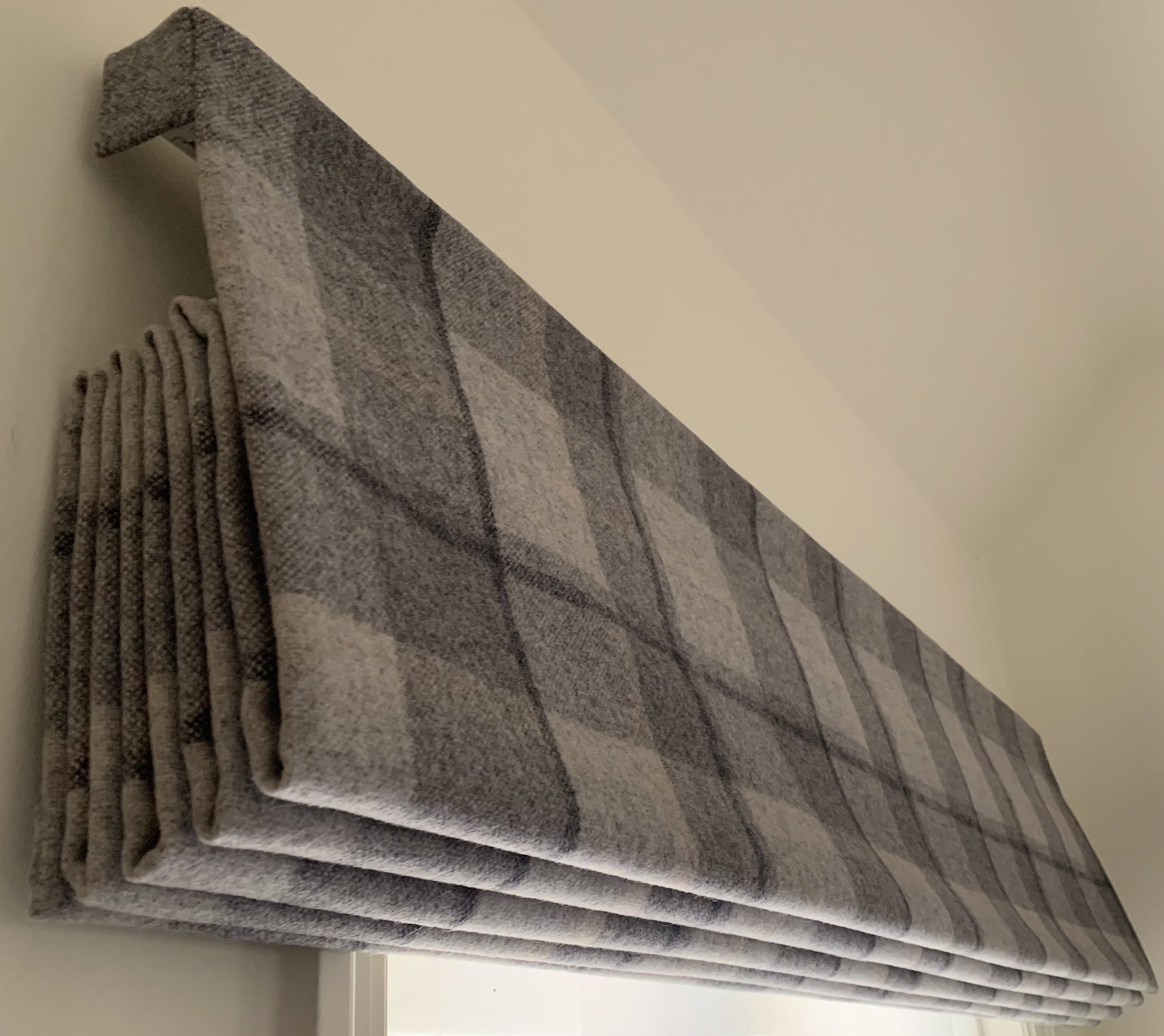 Pattern Placement for Roman Blinds and Curtains
The pattern repeat worked perfectly for this Roman Blind, keeping the dark horizontal lines away from the edge of the folds and the edges of the Blind. Check fabrics can look very smart indeed for Roman Blinds, but pattern placement can sometimes be tricky. The horizontals and verticals might not be quite as arrow straight as you would like, and if they coincide with the edge of a fold or the edge of the blind, then the finished product might not look quite as smart as you would want it to be. It is a good idea therefore to work out the folds in relation to the pattern before finalising the fabric.
Pattern placement always needs careful thought, both before making your fabric choice and also at the crucial stage of cutting out. When ordering the fabric always calculate the amount needed in terms of the number of pattern repeats for any fabric with a vertical pattern repeat. When the fabric is cut from the roll by the supplier, that cut can be anywhere along the repeat and is not something you have any choice over at all. The first thing to do therefore is to calculate the number of repeats you need for your project and then add one full additional repeat, this means when you have the fabric on the table for cutting out, you can start your cuts anywhere you want on the pattern.
Before cutting the lengths you need, lay the fabric out on the table and use rulers or rods to show how the pattern will look on the finished item. For a Roman Blind, the most noticeable part of the pattern is the section from the top down to the first fold as that is always visible, so make sure a really nice part of the pattern is placed there. For Curtains, the pattern gets lost a little in the pleats but is still important. Ideally the bottom edge should not run through your main motifs, and the horizontal repeat occasionally will allow a motif to feature in each space between the pleats, or any vertical stripes can be matched with the pleats and spaces for a really stylish look. Spending some time at the start of your project thinking about the details will be well worth the effort.