Made to Measure Voile Curtains and Sheer Blinds
Friday, 14 January 2022 | Admin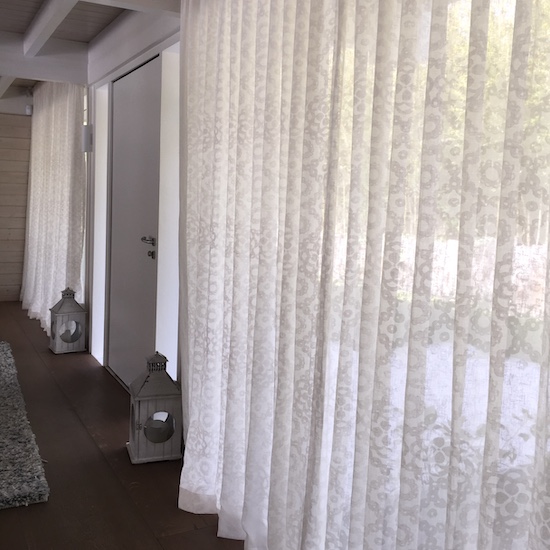 Made to Measure Voile Curtains and Sheer Blinds for daytime privacy

The first thing to do is to banish all thoughts of Granny's net curtains! There are all sorts of stylish solutions these days if you have windows that need daytime privacy or shade from the sun.
Some of these are single products, sometimes two treatments are desired, such as a pair of curtains with a sheer roller blind behind for example.
A sheer roller blind with the right opacity will give privacy during the day but when it's dark outside and the lights are on in the room, everything inside becomes very visible indeed. Hence the need for curtains or a roman blind as well.
Curtains and/or Roman Blind plus Sheer Roller Blind
The photo below shows a window with curtains, roman blind and a sheer roller blind. The curtains are drawn in the summer when the radiator is not being used, in winter the roman blind is used at night, and the roller blind is there for daytime privacy.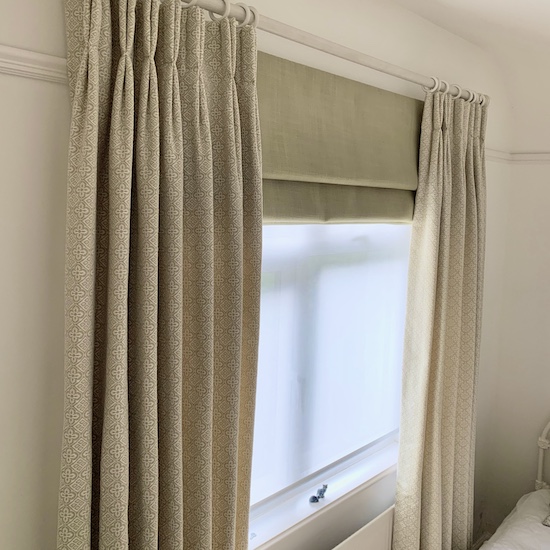 The Luxaflex range of sheer roller blinds is excellent; a wide range of textures, opacity, subtle patterns and all shades of whites, off-whites, naturals, greys and colours. Luxaflex blinds are premium quality, designed to work smoothly and for a long time. They are extremely smart and far removed from the cheap roller blinds of old.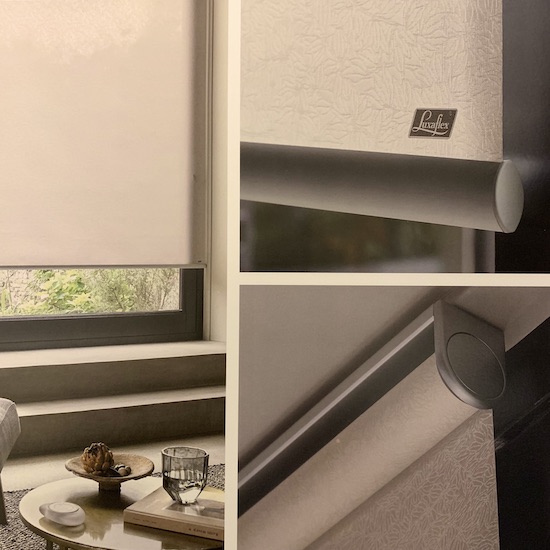 Voile Curtains
A voile curtain can be used instead of a sheer roller blind. There is enormous choice of voile fabrics at every price point and in all sorts of designs and styles. The photo below shows a voile curtain either side of a front door, this is a single solution as the windows are not overlooked so no night time privacy is needed.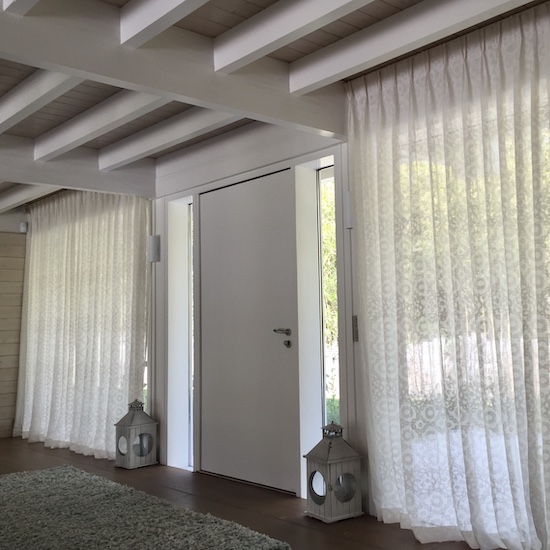 There are some options which handle both situations with a single product, looking at those:
Venetian Blinds
One of the most cost-effective solutions is the Venetian Blind with horizontal slats that can be tilted up for protection at night and horizontal – or slightly angled – for daytime privacy whilst still allowing the daylight to come through.
The photo below shows a Luxaflex faux wood Venetian in white. These are very cost effective indeed, probably the most cost-effective solution other than Vertical blinds (which tend to be used mostly in offices, they can make your nice room look rather too much like a workplace!)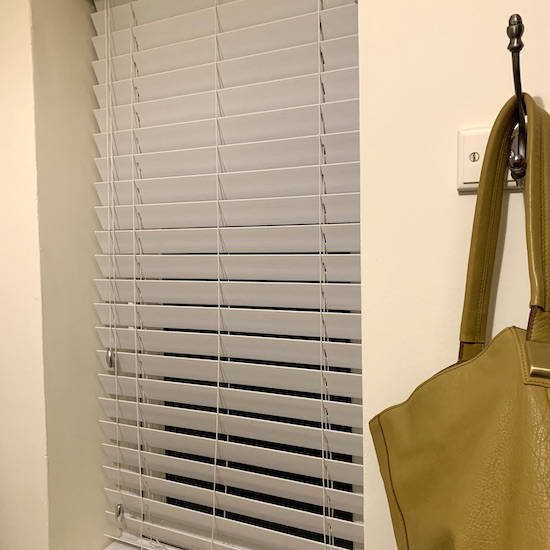 There is a huge choice of colours, materials and slat sizes, natural wood, painted wood in numerous colours through to metal venetians in all sorts of colours.
Shutters
Another single product solution, Luxaflex faux wood shutters, give both daytime and night-time privacy. Shutters suit some styles of house and window much more than others, fitting both curtains and shutters gives the practicality of the shutter combined with the softness and warmth of fabric to finish a beautifully dressed window.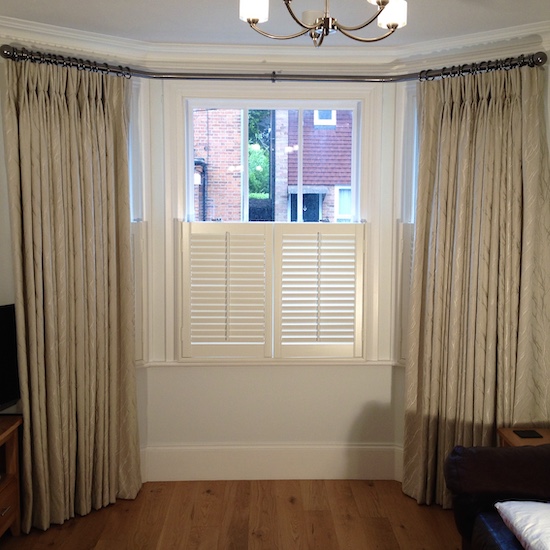 Luxaflex Silhouette and Twist Roller Blinds
Luxaflex Silhouette is an innovative product with floating vanes for privacy and light control. Twist roller blinds are another clever solution with two layers of fabric in bands which glide over each other from open to close. See the Luxaflex section for more.