Choosing Poles and Tracks
Tuesday, 18 May 2021 | Admin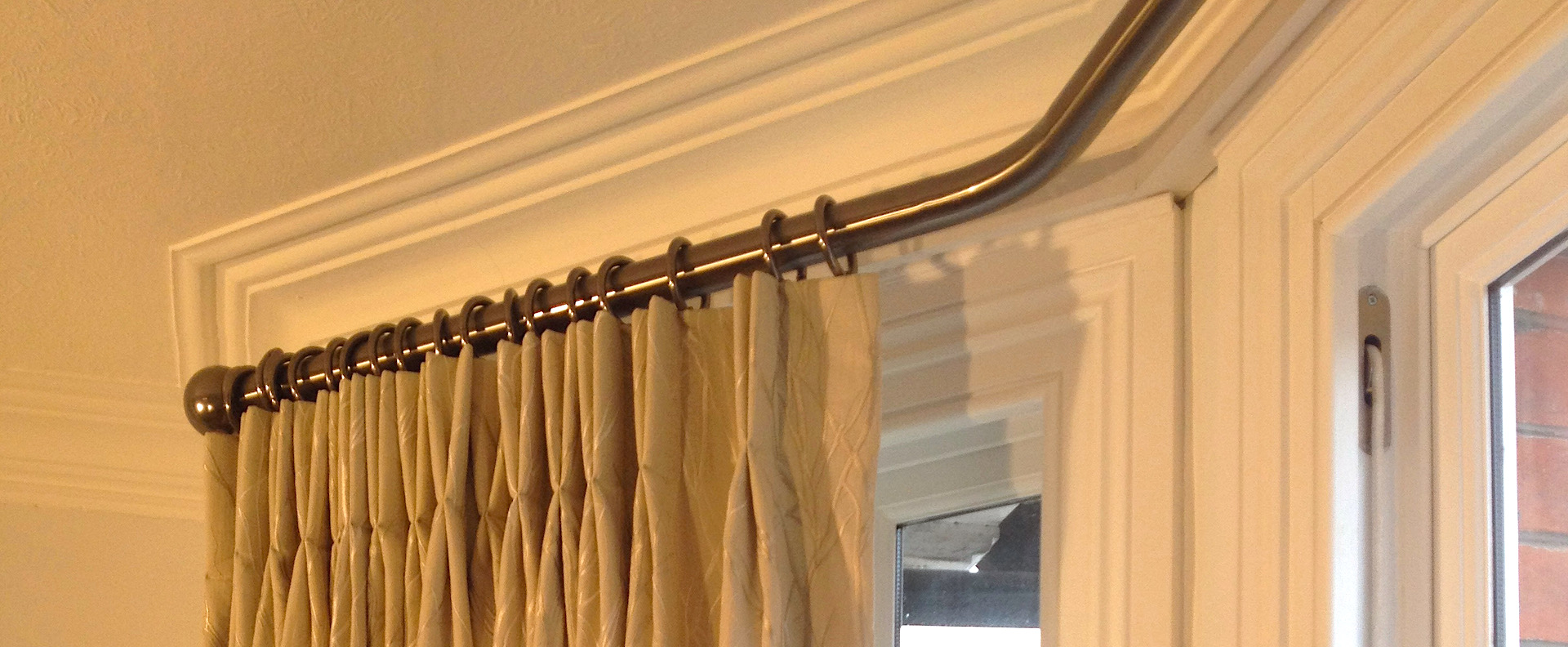 There quite a few things to consider when choosing Curtain Poles and Tracks.
A good quality, stylish Curtain Pole can really enhance new Curtains and be an important part of an attractive window treatment. Curtain tracks tend to be more functional but can be very useful in specific situations. Tracks can also be corded, which again can be an ideal solution in certain locations.
Probably the most useful place for a curtain track is a bay window, particularly when the top of the windows is close to the ceiling. A pre-bent, white coated metal track can be ceiling fitted and is a very unobtrusive solution. Silent Gliss have an excellent range of metal tracks which can be pre-bent to the exact shape of the bay meaning the new curtains fit perfectly. Tracks like this can be corded, which can be extremely useful for high ceilings or just to make it easier to open and close the curtains. Metal tracks can also be fitted inside pelmets or recesses where the top of the curtain is out of sight. Plastic tracks are also available but we would recommend metal if possible as a longer lasting, smoother working solution.
Tracks are not the only solution for bay windows as metal curtain poles can also be pre-bent as shown in the photo accompanying this post. In a bay such as that with lovely woodwork surrounding the windows, a stylish metal pole pre-bent to fit is a superb solution the will look good for years to come. The Bradley Collection have a fabulous selection of metal poles that can be bent to fit.
For straight windows, where the top of the window is visible, then wooden poles become the alternative choice to metal. Both wooden and metal poles are available in huge range of designs at at a range of prices. Wooden poles can be more cost effective, but it really comes down to personal choice, the decor and finishes in the room and which option looks best with the chosen curtain fabric. It's important to choose fabric first, so the best match with a new pole can be made.
We supply and fit a wide range of poles and tracks, please contact us if you would like a quotation.