Making a Roman Blind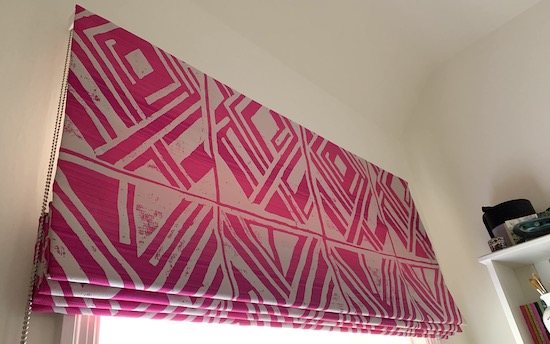 Roman Blinds use less fabric than curtains and show off any design to great effect. The blind hangs on a modern headrail with a rotary chain mechanism to raise and lower the blind via cords running down the rear. Horizontal rods are sewn into the lining to create the folds as the blind is raised, with the cords attached to the rods via safety clips.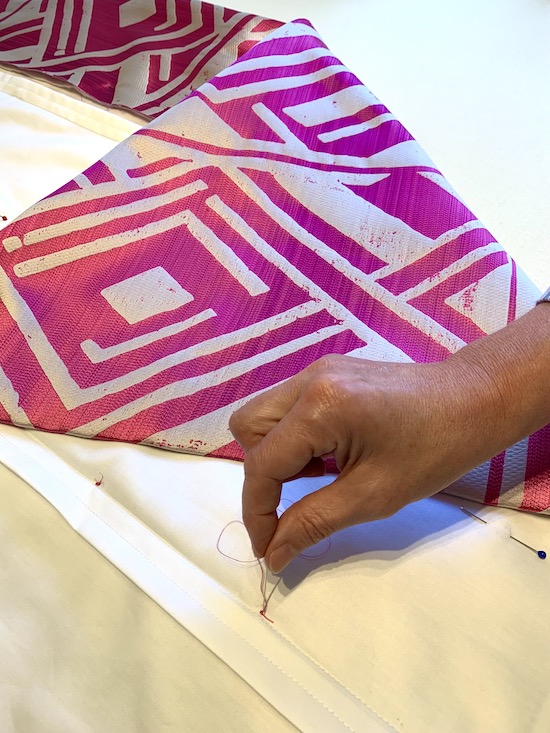 Hand-made blinds use a stab stitch technique to attach the rod pockets through to the face fabric. This avoids the need for a line of machine stitching across the front of the blind and that's one of the key differences between a bespoke hand-made blind and a cheaper, machine made blind. Interlining can also be added to a hand-made blind, a layer of fleecy fabric is placed between the face fabric and the lining giving the blind a luxurious and plush look. Blackout lining can be used if desired.
The cords run through safety clips at each rod pocket, these are an essential child safety feature to prevent the cords from creating a loop that could be hazardous to children.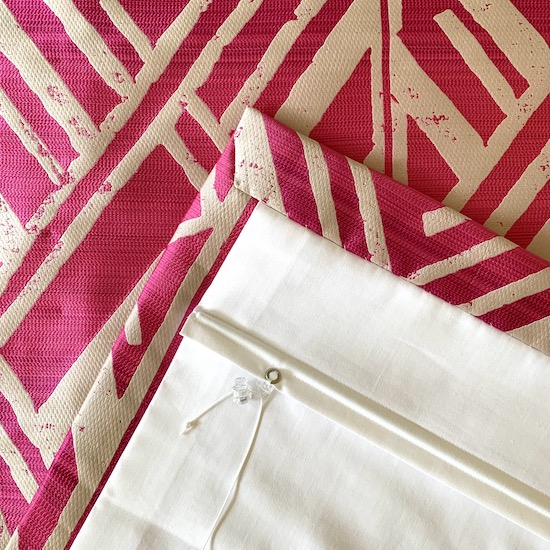 Immediately below the safety clip on the bottom rod is a spring loaded toggle used to adjust the bottom of the blind to make sure it is perfectly level.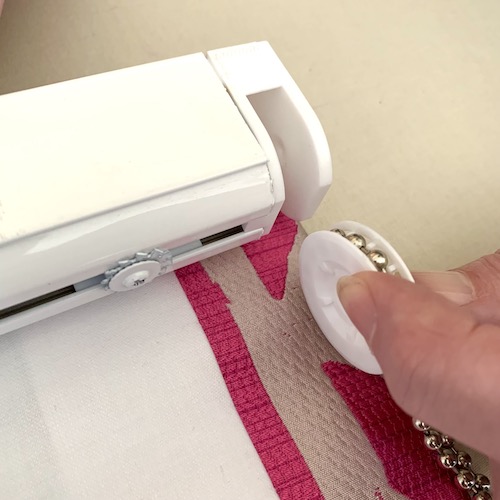 Another child safety feature is the chain attachment to the headrail, the wheel is held in by a spring mechanism which releases the chain at a pre-determined load to avoid the chain becoming a hazard. If the chain is inadvertently detached, simply place it around the wheel before pushing it back in.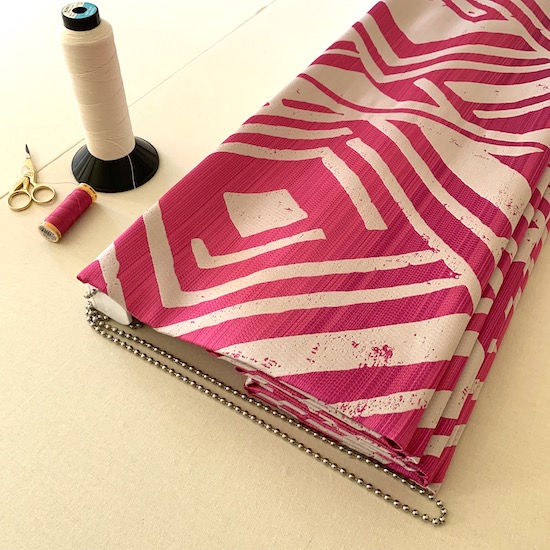 The finished blind is attached to the headrail with a velcro strip sewn to the top, the cords attached and the blind is ready to fit.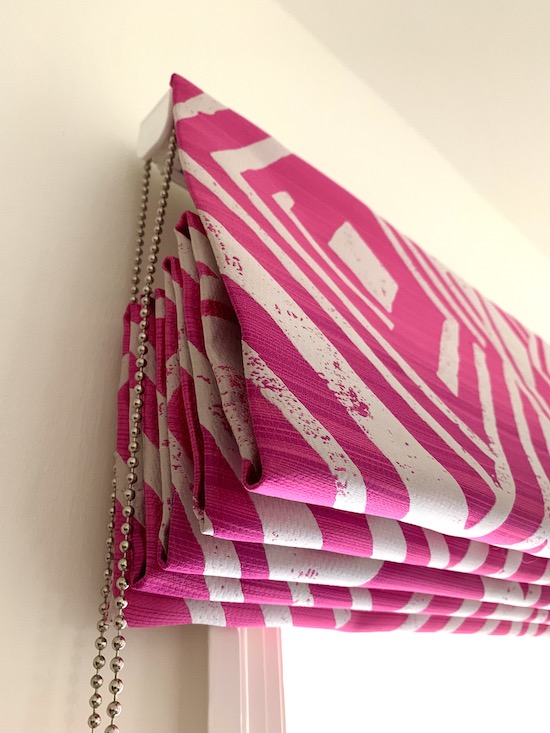 Brackets fixed to the wall allow the headrail to be attached and held in place with a retaining lever, making the blind easy to clip on and off.