Updated Website!
Thursday, 27 May 2021 | Admin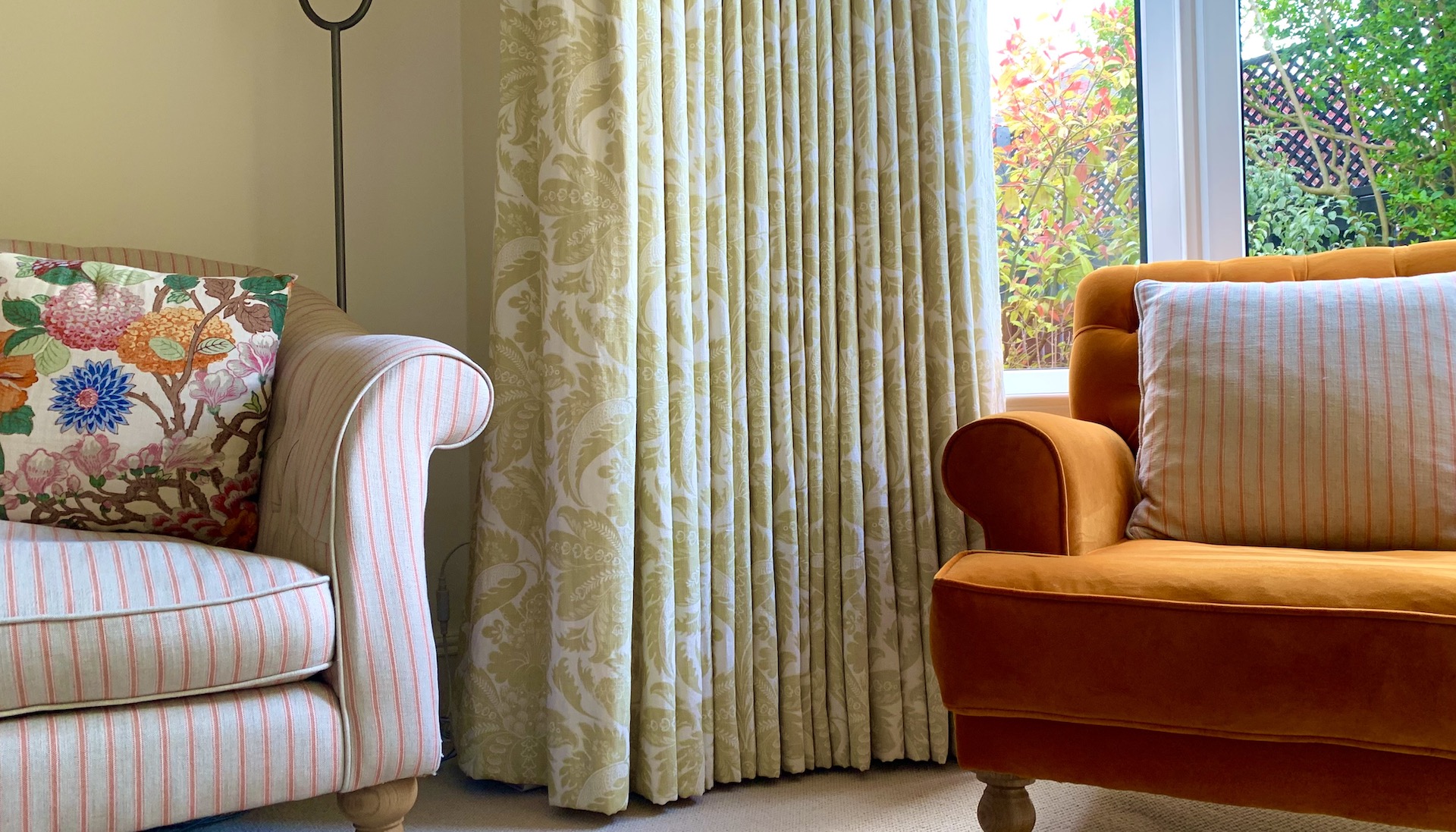 Thank you for visiting our newly updated website! We've also changed our name to 'Jo Brown Curtains and Blinds' (previously Jo Brown Soft Furnishings). This reflects that the majority of our work is making Curtains and Roman Blinds, all expertly hand-made with great care and made-to-measure to fit perfectly. We also make other items such as cushions, bench seat cushions, pelmets, tie-backs and headboards, though most projects usually start with a customer wanting new curtains or blinds and develop from there, hence the change in name.
Our new website also allows customers to order Curtains and Roman Blinds online. For Roman Blinds, there is a tab headed 'Roman Blind Prices' which has drop down selection boxes allowing customers to enter the finished blind width, the finished drop, the pattern repeat of the chosen fabric if there is one, and the fabric RRP. The blind price is instantly calculated and an order can then be placed very easily. At checkout there is a section to enter exact measurements and fabric details, and in the due course the finished blind can be delivered locally or by courier anywhere on the UK mainland. There is a similar section for ordering Curtains,
The first part of the process when we receive an order is to contact the customer and check all the details through very carefully to ensure a perfect fit. We don't start production until all the details are checked. We like to see a photo of the window if possible, as talking everything through with the customer whilst looking at a photo is the best way to ensure a successful outcome.