Charlotte Gaisford Tiger Blue
Thursday, 30 September 2021 | Admin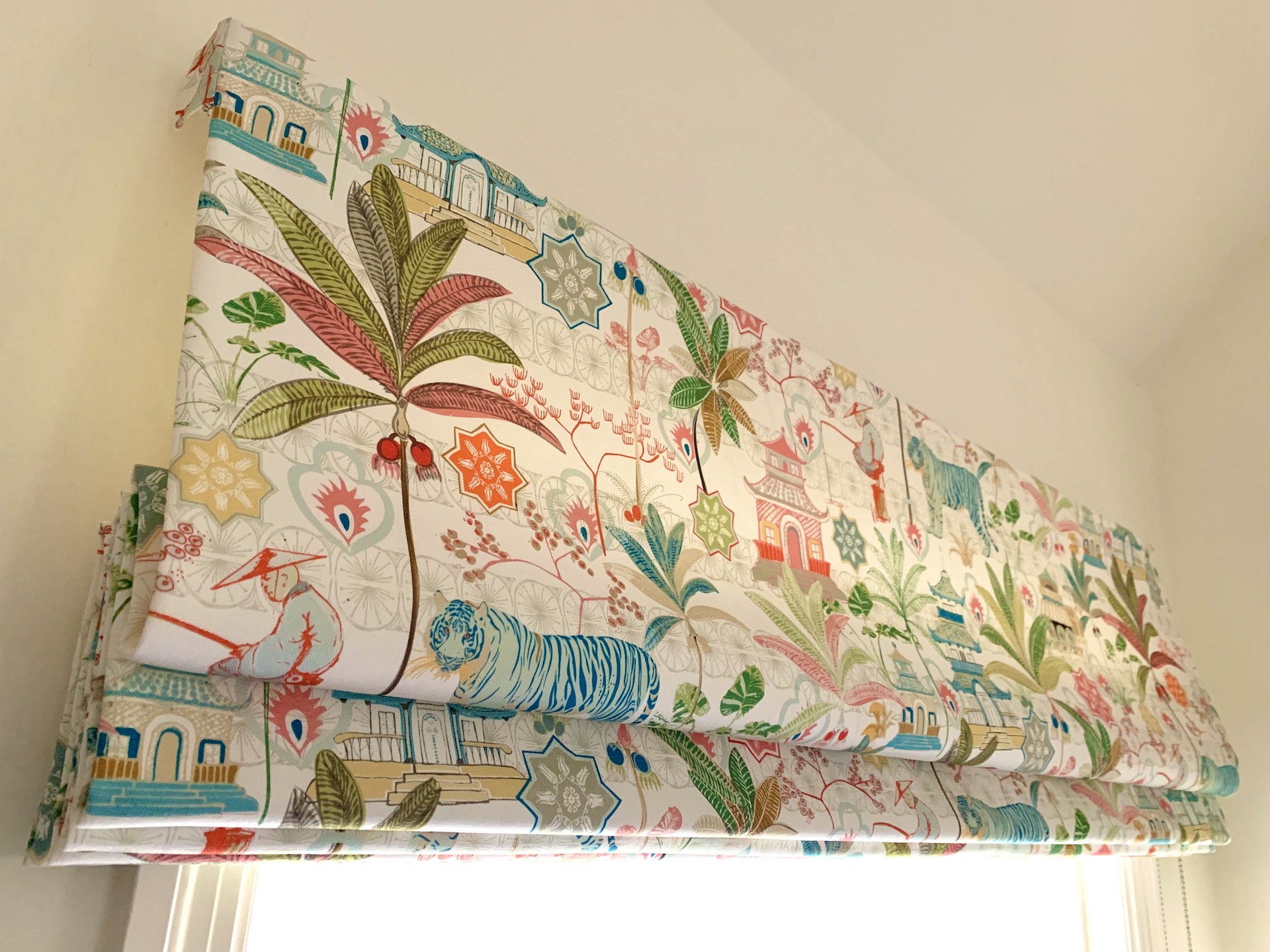 This striking Roman Blind is made from 'Tiger Blue' fabric from Charlotte Gaisford. The design has attractive Oriental imagery in clear colours on a neutral background, suitable for a variety of locations.
Charlotte Gaisford is an independent Britsh designer producing classic designs with a modern twist. Her website has a lovely story about how the Tiger Blue fabric design and name came about. An opportunity arose for a magazine feature a few years ago and Charlotte needed something new and dramatic to make the most of the exposure. After much sketching on an Oriental theme, but with palm trees added, she felt the design was missing something and she had the idea of adding the Tiger. When finalising the design the last element was the colour of the Tiger and hence the name Tiger Blue. It has since become one of her most popular designs and a great success.
Charlotte's website has two useful sections; 'Room Schemes' and 'What goes with What' to help co-ordinate the fabrics and wallpapers from her collection.
As well as Tiger Blue, some of our favourites are: Sharanshar, Betty Red, Roxi Bar Red, Georgie Girl, Camilla FB, Grace Blizzard, Halo Blizzard and Knot Blizzard.